Outdoor parties with friends, afternoons by the pool, late night dinners outdoors—summer is full of fun, relaxation, and joy, and the home should be a place to reflect those cool summer vibes. Take inventory of the interior wall space of your abode, because it can be a great area of focus to spruce up with fun summer projects. Here are three fun and easy ways to refresh your living space by showing some love to interior walls.
Cool Paint Refreshers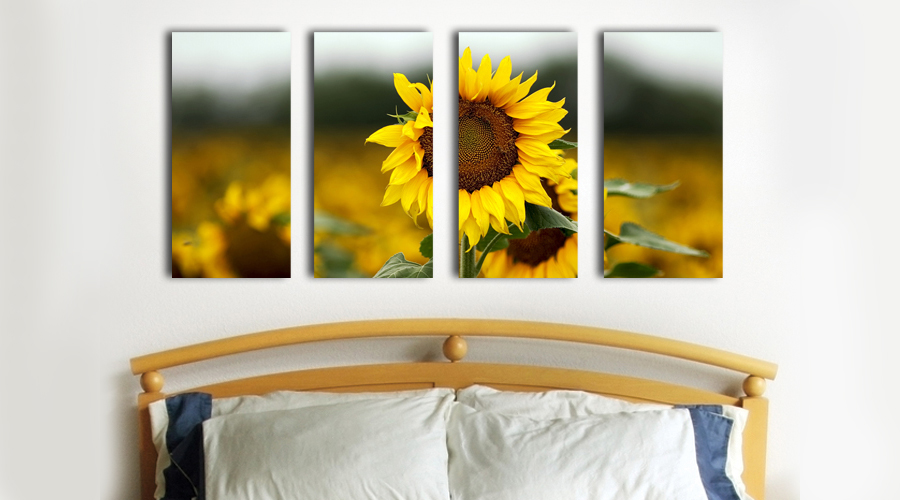 Summer is usually hot and sweaty, so anything that can make the interior space feel cool as a cucumber can be a great help! Often, the bold colors that look great in fall and winter, like maroon, navy and dark gray, aren't so great for summer. Creating coziness and comfort in the winter, these dark colors tend to make the living space feel heavy and confined in the summer—definitely not the crisp cool feelings sought out on hot afternoons!
Refresh the walls by painting them with cooling tones, like light mint, lemon or soft rose. Not only will this brighten the space, it will also help the room feel fresh and airy, which can definitely help on high temperature days. If you're worried about furniture matching, try and pick a hue that does double duty, making the space feel fresh without clashing with furniture palettes. Light gray, buttercream and light beige are good picks that can often pull off the challenge.
Canvas Prints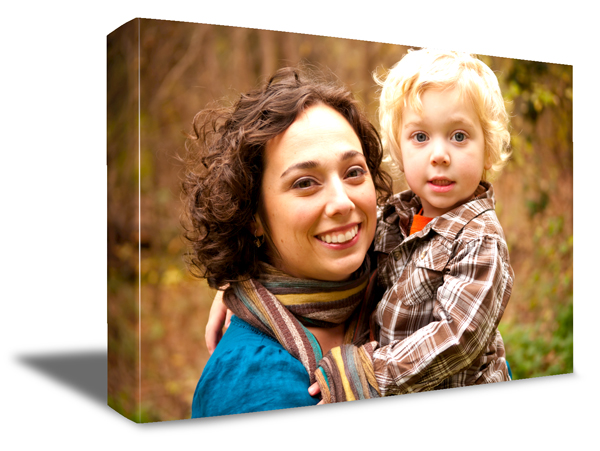 (Source)
No matter what color your walls are, they can definitely be brightened up with fun canvas prints. Similar to paint, canvas is a medium that makes the room feel lighter and more breathable, unlike heavy paintings or framed artwork. This lighter ambiance can make the home feel like a fantastic oasis from the blazing summer heat.
There are lots of creative options when it comes to canvas wall hangings, too. Variations in size, depth, mounting, and material finishing make canvas prints a fun way to approach a seasonal home décor renovation. An abundance of options makes it easy to find the right fit for sprucing up the walls in your home.
In terms of content, pick canvas prints that capture the essence of the summer season with fun beach scenes, park atmospheres, or sweet treats and ice cream cones. Opt for a service that allows you to personalize the canvas prints with your own snapshots. Consider using family photos or pictures of previous vacation destinations—this will definitely blend well with the lively attitude of summer fun while also putting a personal touch on your home décor.
Practical Hooks
Dressing up the walls for summer can be more than aesthetics, this next idea offers practicality, too! With summer activities in full swing, help simplify storage by mounting convenient wall hooks that can hold pool bags, summer hats, workout equipment, and much more. Hanging these well-used items can keep the room much tidier and eliminate unkempt stacks and piles of everyday items. Keeping the interior space organized and clutter-free can also help brighten the mood of the room and increase space for guests. Plus, wall hooks keep these items conveniently exposed and easy to grab for spontaneous, on-the-go activities.
Style choices are abundant when it comes to wall hooks. Shabby chic, modern farmhouse, young and hip—no matter the theme of your interior space, there is definitely an appropriate wall hook set that will fit right in! Check out local décor venues or antique sales for unique options. Or, if you're up for a DIY challenge, break out the tool set and collect fixtures that can be assembled into a crafty, personalized wall hook piece for the ultimate example of an inspired design project.
Keeping your home stylish and fresh throughout the year doesn't require an overwhelming renovation every few months. Let your living space thrive in the summer season by implementing one, two, or all three of these fun and simple ideas for sprucing up interior walls.