While there are times in interior design, when less is more, if you have too many blank walls it can leave your home feeling a bit cold and empty, no matter how well its decorated otherwise. That's why so many interior designers recommend creating gallery walls; a mixture of different images, materials, and prints in one space to add life, interest, and dimension to a room.
Gallery walls can be tricky to put together; the effect has to be cohesive in order to have maximum visual appeal, but it also has to have enough variety to be interesting. Using black and white canvas photo prints is one way to create a gallery wall that can complement any interior.
Why Black and White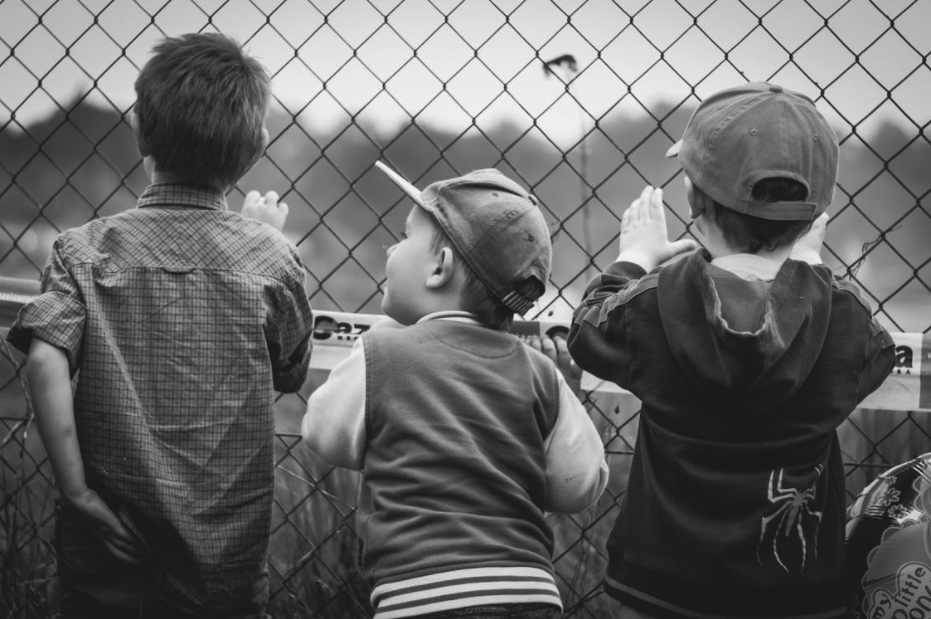 When you're arranging a gallery wall, it's ideal to have a color palette to begin with. Two or three colors that you can repeat again and again throughout each piece of artwork you hang there. But trying to find numerous pieces of art, each with its own personality and character, that have the same colors can be a long and frustrating process. This may be why so many people end up building gallery walls slowly, over the course of years, rather than simply setting one up straight away.
Using black and white photo prints for the entire gallery eliminates this issue. Because the monochromatic color scheme will remain the same throughout the wall, you can play with light, shadow, image, and dimension without worrying about whether or not the prints will have enough in common to all work together in one space.
In turn, this can allow you to create a gallery wall much faster and more easily than if you were to attempt a different set of colors for the same space.
Why Canvas
Black and white photos have a beauty all their own, so why take it a step further and have them printed on canvas, rather than on photo paper that can be framed and set behind glass?
Part of the creation of a gallery wall, is to set the illusion that this space is special. It isn't filled with everyday art; these pieces have been specially chosen to be featured here. By using canvas, you help highlight the fact that these aren't mere photographs or images – they're art. And grouped together this way, they create a new kind of statement.
What's more, canvas prints can be framed or hung on their own. This eliminates the need to find multiple coordinating frames for the space, especially if you decide to print your canvases in a range of sizes.
Creating the Wall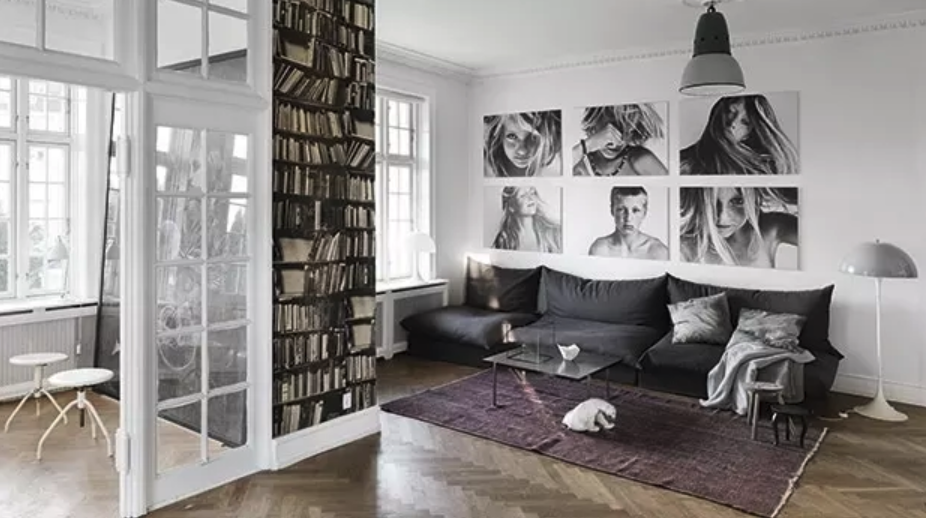 (Photo credit: http://buzzfeed.com/)
It's easy to turn any image into a black and white canvas photo print. Simply select the images you want, and use a filter to remove the color and revert them to grayscale. Then, select the size or sizes of canvas to print.
Have some fun with the way that the images fit together on the wall. Print the photos in a variety of sizes and shapes, so that you can fit them together like a puzzle on the wall later. This deliberate variation will help add some interest to the final wall.
Try to choose photos or images that will have a lot of contrast to them – lights and darks within one frame. This will allow you to get better variation in tone across the wall as well. Once you have the images, set them out on the floor to arrange them in different patterns to get the most pleasing effect. Then, make a paper template of the whole thing, place it on the wall and nail your picture holders right through the paper. When the paper is removed, your canvases are ready to hang.
Update Your Interior Design
Black and white canvas photo prints make a beautiful statement whether used alone or in a gallery. Have a little fun choosing images and sizes to pull together in one space, and find a new way to fill an empty wall in your home in less time than a traditional gallery wall would take to create.