Spring is officially here! With all the time you're spending outside for relaxation and garden planning, you're in great shape to update your walls because all of the top spring decorating trends on Pinterest and elsewhere take their cues from nature. Pinterest is one of the best places to keep your thumb on the latest chic decorating ideas, since new pictures are constantly being uploaded from around the world. From the hottest colors to the best ways to display your digital photography Pinterest has you covered. Let's take a look at the top four trends on the boards for spring.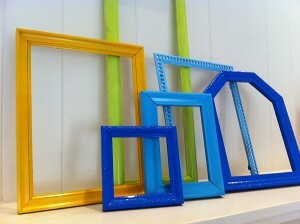 A Little – Or a Lot – of Color
Color trends change with the weather, and this spring's hottest color is officially tangerine, matched with related shades like bold pinks and reds. Don't worry if bold colors aren't your style; all shades of green and the perennial yellow and blue combination are as on-cue as ever. A little bit of spring color goes a long way, making it perfect for wall accents. One of the best tricks to take advantage of this is to frame decorative scrapbooking paper printed with the trending colors. This is super easy and inexpensive to do because it involves just a little cutting to fit a sheet of scrapbooking paper into a frame.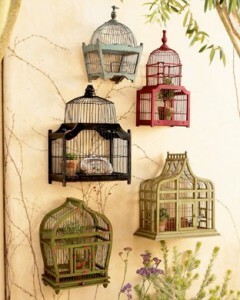 All Things Avian
If you can't get enough of avian themes, don't be afraid to let your love show. Avian themes fit with almost any décor, and are still very much in vogue (not that we would be taking down that antique sparrow re-print if it weren't!). Whether you choose to feature birds, owls, feathers, eggs, nests, or all of the above on your walls, anything avian goes, which is good news because this accent is so easy to incorporate.
Spring (and Summer, and Fall) Flowers
Floral is back in a big way this year, and is the number one way to bring the outdoors in. For a personal touch, set aside a couple hours of the weekend to practice digital photography on the newly bloomed spring flowers, then print your best and display them on the wall. Another approach is to print pages from classic nature books and frame them for an educational but cutting-edge display. Try searching the books on
Project Gutenberg
for examples, or go to one of the many flea markets that return with the mild weather to pick out a page or two.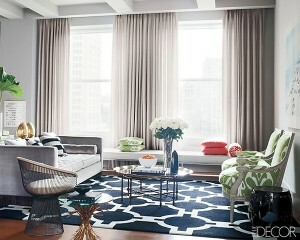 Mixing It Up
One spring trend that everyone can get on board with is the mixing of styles. For a long time we've been told to stick with one theme or era for inspiration, but even conservative interior decorating experts are loosening up a little from the sparse, ultra-coordinated look to embrace a more personalized and eclectic style. Feel free to mix and match this year's trends with your existing pieces and acquire whatever new accessories appeal to you!