Andreas Gurskey recently made big news in the fine art photography world for selling a photo for 4.3 million dollars. Pretty insane right. Well the photo has been object of a lot of criticism and acclaim over the last few weeks, but the one thing you can not take away from Andreas Gurskey's work is his ability to see the whole picture. Gurskey has a knack for seeing patterns in the environment, in crowds, and in places you wouldn't expect (like the 99 cent store). His work proves that you and should inspire you to look for art EVERYWHERE. Sometimes you just to take a step back...maybe even way back to get a different perspective at what you are looking at. Always ask yourself, "I wonder what this photo would look like if I took it from over there?" or at this angle. The other thing Gurskey is known for is that when he displays a photo, he doesn't hold back. He normally prints his work to ginormous sizes. The print that sold for 4.3 million was around 12' wide by 7' high and had impeccable detail and texture. All of his work does. Here is a look at some of his work.
The 99 cent store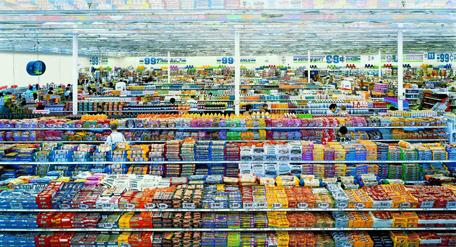 Kuwait Stock Exchange II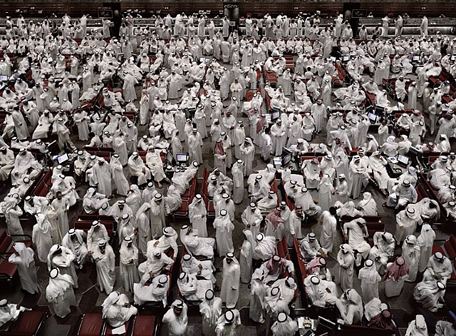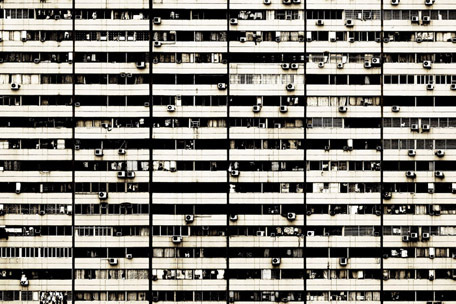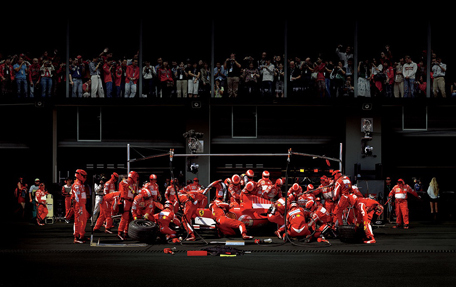 And here is the photo that sold for 4.3 million dollars to a private collector. Let us know what you think about that.