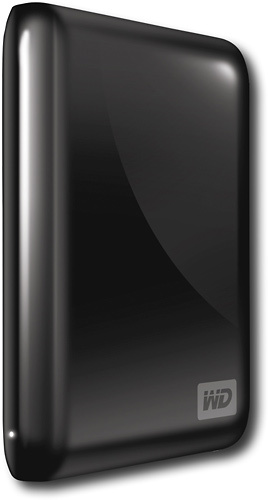 As memory cards and megapixels increase in size and number, taking care of all of those treasured photos can become a real hassle. Let's be honest, you enjoy taking photos, but you don't want it to take up your entire free time. So, when do you find time to safeguard all of those snapshots, vacation pics, and holiday portraits?The busier we get, the more we forget to take the next step in making sure our favorite images are protected from getting lost. And plenty of us have had the horrible experience of losing a hard drive to a lightning storm or absentminded professional moving company. So, we're here to show you a few tricks to automate your photo backup process.One of the easiest ways to safeguard your images is by purchasing an external hard drive. Many of these can be found at your local computer and electronics store such as
Best Buy
or online at
Amazon.com
. With an average of 500 gigabytes of storage space, you're looking at storing thousands and thousands of your favorite photos. Some of these external drives even include backup software built into the drive, making it easy to start backing up your photos right away.
Another handy, yet a little more complicated solution would be to install a
network drive
for your home network. This can include an external drive plugged into your home network router via USB or network cable. The bonus is having the convenience of backing up all of your family photos and home movies from multiple computers into one location on your network. In addition to backing up your files from multiple computers and devices, you can also make your files accessible to any device on your home network, without the hassle of burning DVDs or using flash drives to transfer photos from one computer to another. Plus, drives that use network cables instead of USB have much faster transfer rates, perfect for those of you with lots of photos to archive.
Lastly, and probably our favorite solution, is an online backup service. Companies like
Mozy
and
Carbonite
offer services that allow your computer to upload your photos, music, videos, and important documents to their off-site servers. The benefits of using this type of service means better protection for your photos without the hassle of dealing with the chance of faulty hard drives on your computer. Online backup lets you store your photos at a secure remote location for a nominal annual or monthly fee. Plus, many of these companies come with software that backs up your favorite photos automatically in the background while you work on your computer. The only requirement is to have high-speed internet to handle uploading large amounts of images.So there you have it, no more sleepless nights worrying that all of your beautiful vacation photos might be lost in the blink of an eye. By choosing a backup solution that fits your needs, you can get back to taking great photos and forget about missing all of your captured moments.
DO YOU HAVE QUESTIONS OR COMMENTS? WRITE THEM BELOW AND WE'LL GET BACK TO YOU...