Do you watch HGTV? If your house is anything like mine it is on all the time. Even if it isn't on all them time you probably have noticed the recent resurgence of wallpaper. It has made a comeback. Well, we are taking the wallpaper to the next level...actually to level above the next level with our EasyStick! custom removable repositionable wallpaper.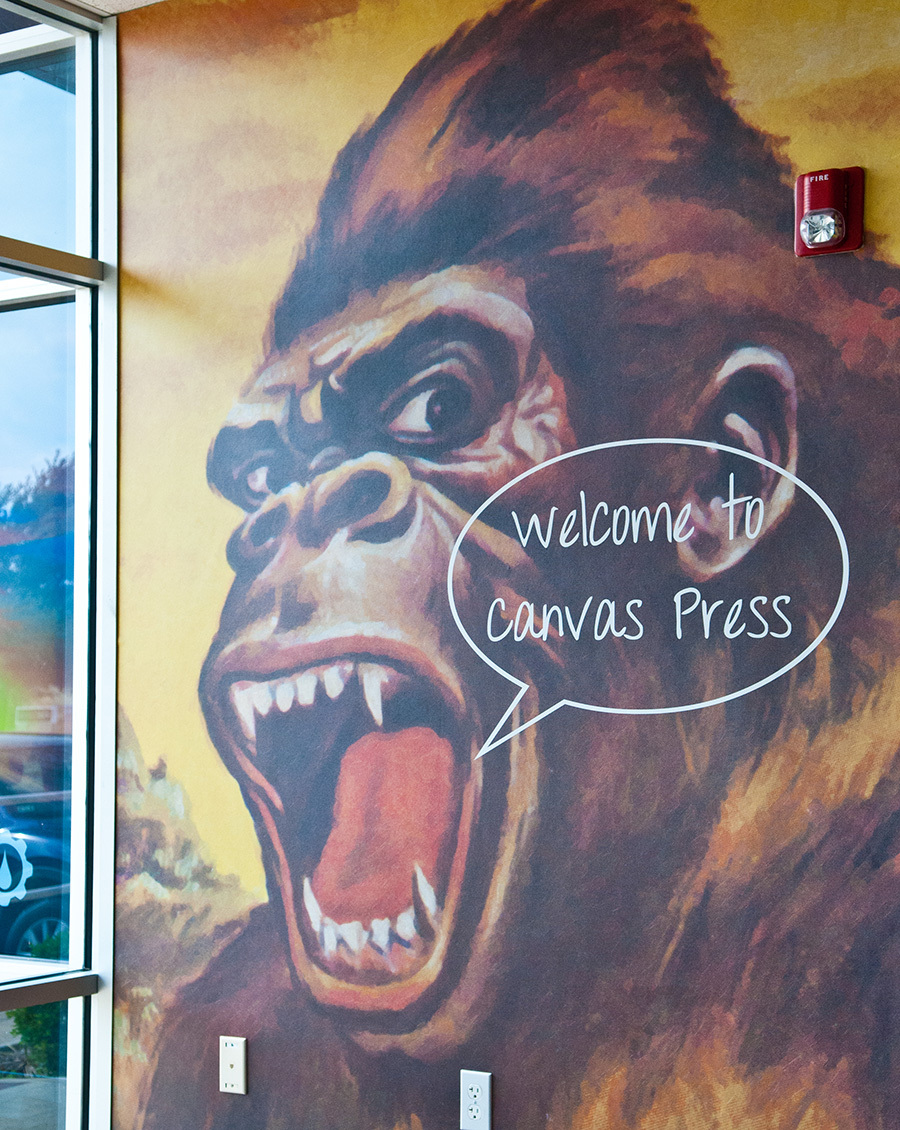 If you looking for a temporary, semi-permanent, or permanent solution for a custom wallpaper or wall mural project? You can stop looking because you found it. Our EasyStick! custom removable repositionable wallpaper is all of the above and more. While wallpaper has made a comeback, it is still quite a chore to get all the supplies not to mention the know how to get the wallpaper installed. There are several steps to installing traditional wallpaper. Floating walls, paste, water, sponges, lining up seems, etc. It can be challenging. Beautiful when finished...but challenging. Our EasyStick! wallpaper is a self adhesive paper that can be repositioned on a wall about 100 times. That means if you mess up you can pull it right off the wall without worrying about pulling the wall down with you. Or if you only want the wallpaper around for a little while it can be removed by simply peeling it off without leaving any sticky residue. EasyStick! custom wallpaper can be customized with your design, a photo, or a painting. It is only limited by your imagination.
Here are some other ways EasyStick! removable repositionable wallpaper has been used:
Outdoor signage or displays
Trade show graphics (both in booth and on the floor)
Wrapping a building
Large indoor displays
Hotel room focal walls
Murals for corporate offices and hospitals
Home design
Benefits of EasyStick! over traditional wallpaper:
Easily customized with photos, designs or other artwork.
Removes without leaving a residue.
Is as permanent as you want it to be.
Will not shrink over time like other self adhesive papers.
If you make a mistake you can pull the paper right off and start over.
EasyStick! is printed with the same technology as our fine art canvas. It has a slight texture and is a matte finish. The color that is printed will last in direct sunlight for over 50 years. Now if you install in on the floor or on the outside of a building as a temporary display it won't last quite that long.. Let us know if temporary installation is an avenue you would like to pursue...we have some advice that will help in your installation and longevity of the material. For best installation with our removable repositionable wallpaper you should start with a clean and dry surface. For interior walls you would normally float the walls (make them smooth) for a traditional wallpaper installed with paste, but with EasyStick! you just need to make sure your walls are clean and you can go right into installing if you would like. Our panels come in wide 50"-54" panels so you get more coverage and less time hanging the job. There are a few principles in lining up seems that are the same as a traditional wallpaper, but that is something we can walk you through so you don't have to hire a professional installer if you don't have the budget. So, if you are looking for a unique, beautiful and easy to install solution for custom removable repositionable wallpaper head to our
website
for more info. We would be happy to talk to you about your project anytime Monday - Friday from 8am-6pm CST. You can call us at 888.784.5553.