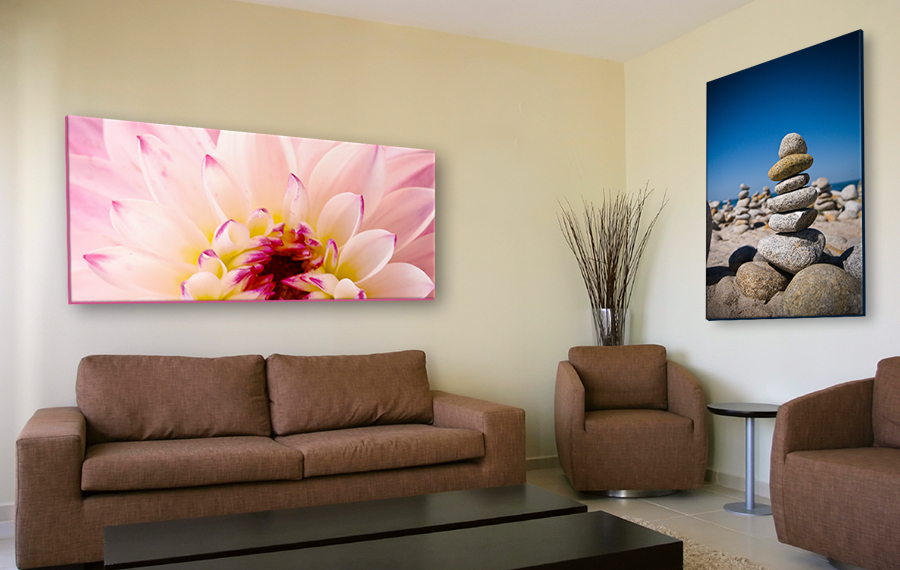 When you successfully pull off a new décor idea or craft, the questions your friends ask about how you did it so well (because they want to do it themselves!) can result in good feelings. After all, you and your friends have similar interests, and their support of your new ideas can confirm your success. When you add canvas print art and photos from
Canvas Press
to your home décor, you can prepare for questions from friends who will want to try something similar themselves. There are probably other questions your friends will ask about our canvas prints, but these seven will give the ammo you need to answer with grace and knowledge.
1. Where did you get such a great idea?
It's highly likely that your canvas print was your own idea, with maybe a few inspiration elements thrown in. Give yourself kudos for inspiring your friends with your vision, and let them know where you like to look for inspiration! The Canvas Press blog is a fantastic idea source, too.
2. Where did you learn how to do that?
A great thing about canvas prints is that once you have an idea, it's an easy 3 step process to order a photo on canvas. If you did any retouching or design work in Photoshop or another photo editing tool, though, you can let your friends know how you made it look so easy.
3. How did you get it to "pop" that way?
Canvas prints do pop, and depending on the depth of the frame you choose and the place you hang it, a canvas print may "pop" out from the wall almost literally. The surface of the canvas makes a big difference, too.
4. How did you know it would flow with your décor?
You may have chosen a larger piece for a big room, a smaller print for a smaller room, matched colors and frames, or went eclectic. As the décor designer you made the right decisions for your style, and the simple answer is of course you knew it would flow because you chose it!
5. That must have been expensive–how much did it cost?
How great of a deal you scored on your canvas print can be your secret, but with the finished look that a canvas print provides to your artwork and home décor, people will be guessing that you paid a lot more than you really did. That is the great thing about canvas prints. Their clean lines can look expensive, but don't be afraid to tell them where you got that amazing canvas print for such a good deal.
6. Did you think about different sizes–can you do that?
At this point, your friends will definitely be thinking about how they can use your inspiration to create a canvas print of their own. Walk them through the options that you had so they can see where they can use your idea for their own creations.
7. Can you help me make one of my own?
Of course you can–now that you've created an impressive canvas print, you're the expert in your circle of friends. However, if you or your friends do need help, Canvas Press is only a click or call away.