With summer almost to an end, the beautiful autumn has spread its glory with its array of dazzling, gorgeous colors. Brilliant reds, sun yellows and bright oranges shadows have not only taken over the leaves but also the sunset skies. If you are craving to take your bike out and explore how the fall is spreading its warmth, make the best of this season by unleashing your creative digital photographic skills. Here are a few ideas in which you can capture the magnificent colors of nature that are gracing your presence just outside your door.
Go For The Wider Angle
Grab your favorite digital camera and a 16mm or 24mm lens in your camera bag and head off to the embrace the scenic views in wider angles. Rather than simply focusing on a single element of the entire surrounding, capture all that you can to bring in more richness to your picture.
Capture Up-Close
Grab a leaf or two for a simple yet impressive picture. The leaf whether placed on a rock, tree bark or captured floating in a stream would give an insight into the fine details and the shape.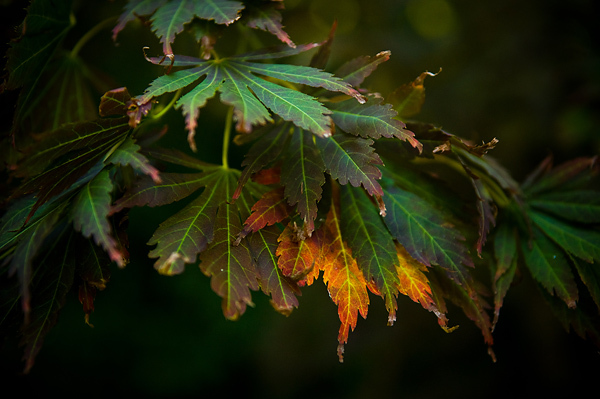 More Than Just Leaves
When capturing colors of the fall, explore the beauty in other ways rather than simply fall leaves. A walk in the fields would bring out other things such as corn stalks, pumpkins, colorful corn and pretty flowers. Bring in your children into the picture to create memorable photographs.
Catch The Fall In Action
Capturing the real essence of fall in action in the form of falling leaves might be difficult. Why don't you be creative and recreate some leaf falling? Ask a volunteer to throw leaves up in the air while you click away. You can even ask someone to nudge a branch of the tree while you wait for a colorful show waiting to be preserved in your snapshot.
Look For A Tree Trail
A path, trial or a road lined with honey-colored and orange trees together with a late afternoon sun creates a picture that would be cherished in your memory and snapshot for a long time. Such images would pull the viewer right into the picture.
Visit The Countryside
The countryside is all nature unlike the hustle and bustle of the city. If you are visiting in early autumn, then you would have to look around for a spot where all leaves are changing color. It is easy to find wide open spaces in the countryside as compared to the city where autumn is best seen in parks. Towards the end of the fall season, you can find leaves scatter everywhere- on rocks, lake shores and down a trail. It is up to you how you create a story around it.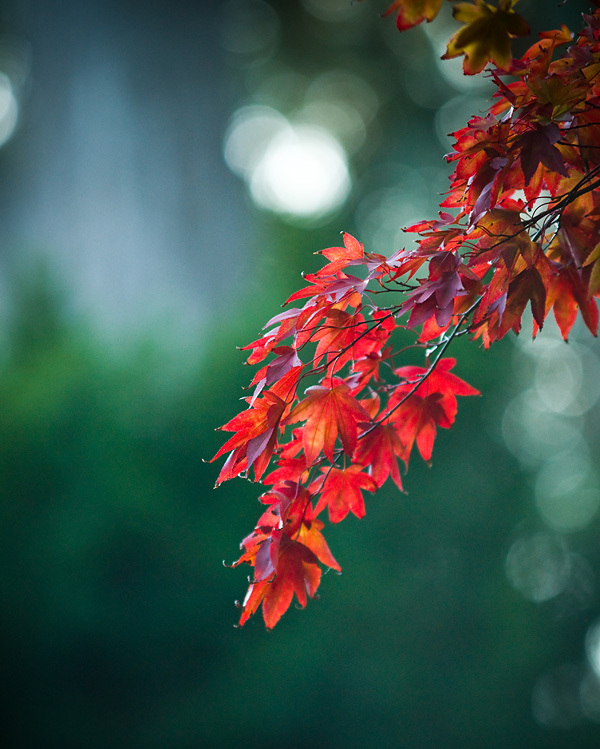 Capture Out Of The Box
Photography requires you to be creative rather than simply aiming at a tree and shooting. Approach different angles and tilt your camera in different directions. Elements of Fall don't always have to be photographed in their environment. Take the fallen leaves or acorns and bring them inside to create a fun still life to shoot. Try back-lighting a colorful red or orange leaf to really show off the vibrant colors, or create a still life art piece out of a close up of a single acorn sitting on an old wood table. There is a lot of art to be had during the fall with all the amazing colors nature brings us.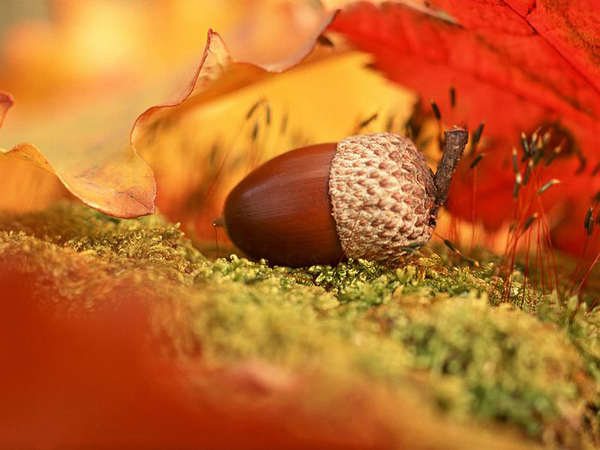 Be creative and tell a story with your digital photography this fall! References:
http://blog.shutterfly.com/11799/capturing-fall-colors/
http://digital-photography-school.com/12-ways-to-capture-the-colors-of-fall