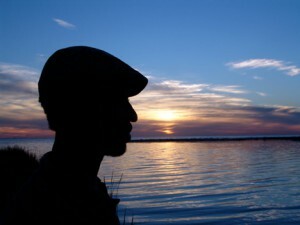 Creative ruts are bound to happen to all photographers sooner or later. Even if you are not inspired by any new digital photography ideas, the best thing to do if you are having photographer's block is just go out and take pictures. If you're looking for a new technology to try or just a little extra motivation, here are a few photo inspiration sources to get you started.
Visit the Flickr: Explore page.
Flickr: Explore
is a page devoted to photos that have been deemed "interesting" by Flickr and others. If you have been using Flickr you know what a wide variety of styles and subjects there are on this site, and the Explore page is no exception. The photo inspiration of the day is sure to have you breaking out your DSLR.
Look at what professional portrait photographers are trying.
If you love taking portraits, or want to start but need photo inspiration first, looking at professional photographer's work is a great start. Do a Google search for "professional photographer" plus the name of your city to find the portfolios of photographers in your city, or expand your reach and search in a major metropolis like New York or Paris. Your new inspiration might lead to your next great photo canvas!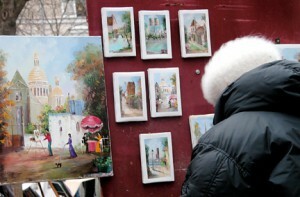 Go to an art show.
Art shows and "art walks", where small businesses promote the work of local artists for an evening, are more frequent than in years past even in small communities. By visiting an art show or art walk you can see the work of other artists in various mediums and gather photo inspiration for color, angle, size and more from all artwork, not just photography. Plus, you'll be supporting local artists like yourself.
Visit a museum.
Not only are museums sources of photo inspiration like art shows but many museums may also allow photography in certain galleries as long as the flash is disabled. Check the museum's rules before snapping away, but even if you can't practice your digital photography there is no better source of photo inspiration than the work of true masters. Plus, you can see the many different ways that photo canvas is displayed and apply these ideas to your home décor.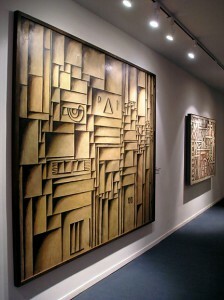 Tell a picture story.
Picture stories are small multimedia projects, but they are easy to do and a great way to bump yourself back into the game. To do your own picture story, just take five pictures that tell a story, whether it's a story you make up before taking pictures or take the pictures first and design a story around them. When your photo project turns out well, you will definitely want to print out your top five shots on photo canvas to display. If you prefer, instead of making up a story yourself you can use a well-known story by someone else. Think of five pictures you can take with digital photography that tell the story of timeless classics like Romeo and Juliet or new classics like Up!. Or, choose a story from the
100 greatest novels of all time
. Photographer's block happens to digital photography learners and experts alike, so don't think that you should give up on your DSLR or digital camera, even temporarily. Photo inspiration can happen anywhere, and if you are in a creative rut it can happen when you least expect it. Keep your camera at hand and ready for digital photography so that when photo inspiration strikes, you are prepared to jump back in with your creative energies running at full speed. Photo Links:
chelle
Clarita
Alvimann