Autumn and fall are perfect times to have family portraits taken because virtually everywhere you look there is a ready-made backdrop that's literally picture perfect. However, deciding what to wear might take a little inspiration, especially when your goal is to capture the feeling of fall while looking stylish together and getting the right look for your family portraits on canvas. These ideas for fall family photos can help you narrow down your choices and capture the right look for your family.
Start with a Basic Color Palette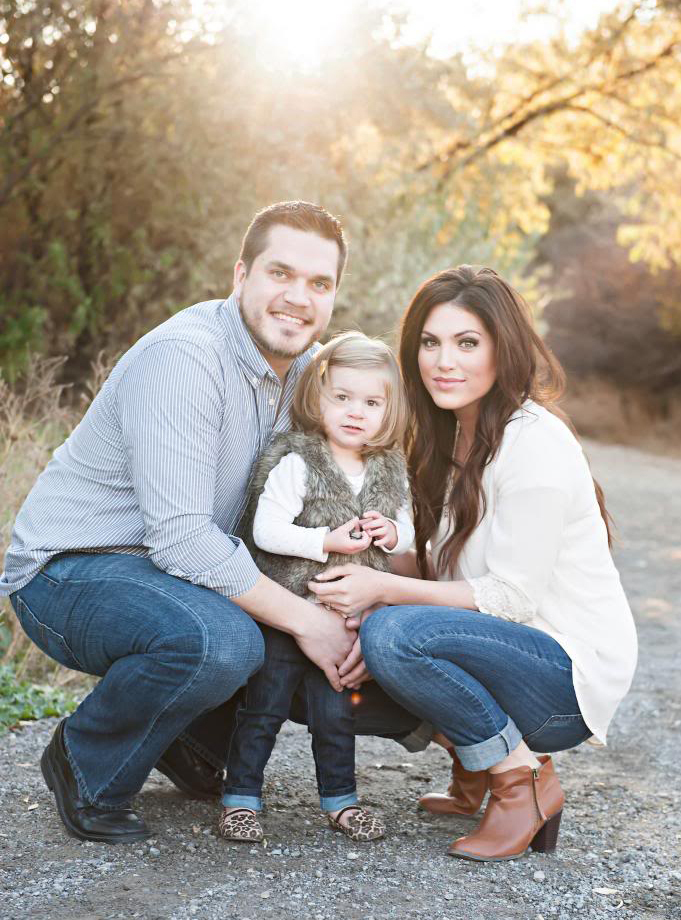 Image by Brooke Bakken Photography - Found on bloglovin.com
For virtually any type of family portraits on canvas your best bet is to start with a basic color palette of two or three colors for the whole family. In fall the best colors are usually soft tones that compliment fall foliage without becoming too busy: think grey, crème, soft pink, or muted blue. Once you have a basic color palette, you can pick wardrobe items for each member of the family that incorporate those colors for a look that's pulled together without being too matched.
Mix Simple Wardrobe Choices with Patterned Outfits
If the goal of your family portrait is to highlight certain members of the family while including everyone, you can mix simpler outfits with patterned ones to automatically draw the eye's attention. This is a great scheme to use if you want portraits of the entire family together but would like the kids to be the focus. By dressing the parents more simply, kids' patterned clothing will draw attention to them by contrast.
Use Wardrobe Accents to Express Personalities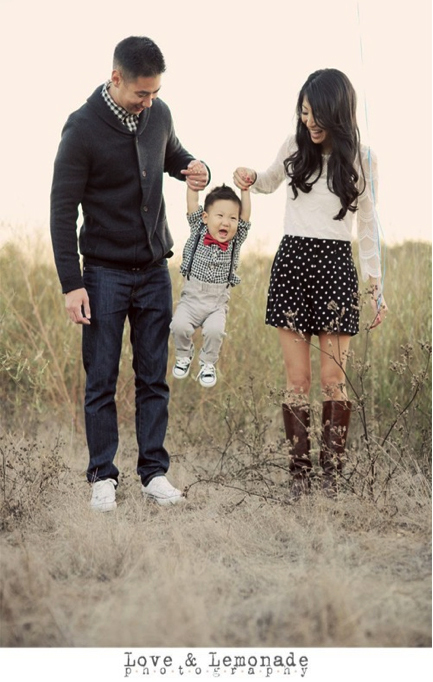 A skirt can bring in just the right level of formal appeal for family portraits. Photo from loveandlemonade.com
Accents to your family's wardrobe are a great way to add variety to photos because they can be posed with and are easily removed. Accents include hats, scarves, and ties. Since you can use them in some photos and leave them out of others feel free to go bold with a few coordinating accents between family members for a few more "fun" poses and styles to choose from in your finished family portraits.
Go Traditional: Pants for Boys and Skirts for Girls
To capture a more formal look for your family portraits on canvas without a lot of effort, one simple wardrobe trick is to stick to pants for the boys and seasonally appropriate skirts for the girls. Denim or longer, jewel-tone skirts have an autumnal feel that's on trend and classic at the same time. Consider pulling elements from the skirts into the boys' wardrobes as accents to tie the look together.
Don't Forget to Layer
Layering for fall family portraits serves two purposes: First, you want to make sure that everyone in the family is comfortable for the temperature. Second, you can remove and even swap layers between family members for different looks throughout your photo shoot. So don't forget to bring those scarves, sweaters, and hoodies! You'll appreciate the comfort and the variety of choices for your fall family portraits on canvas.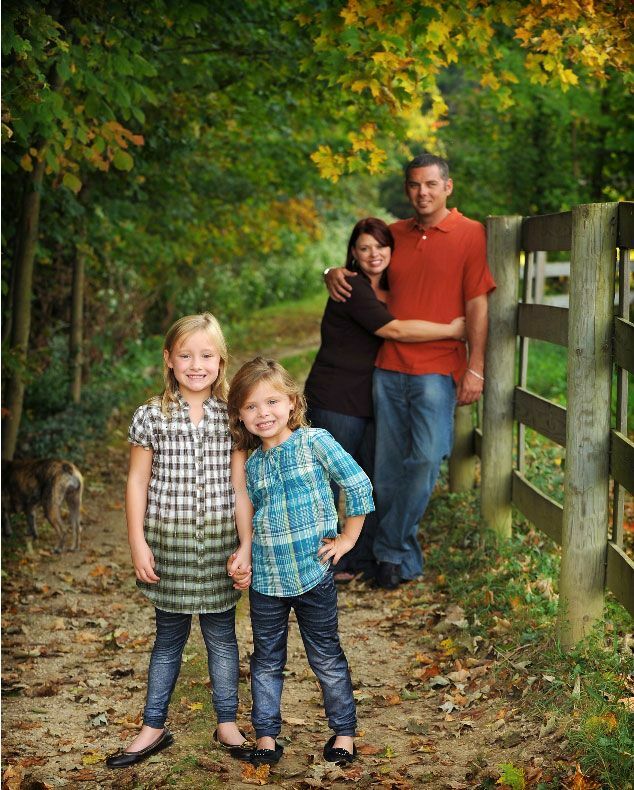 By keeping the parents' outfits solid and choosing patterns for the kids, the kids in this portrait really stand out. Photo from spiritphotographers.com.
This article is written for Canvas Press. To find out more about Canvas Press' products visit www.canvaspress.com.