Commercial office spaces are changing. For the last several years, more and more office buildings have begun to revamp their layouts, purposes, and the way that employees use and interact with that space. Open floor plans, multi-purpose furnishings, and dynamic designs that make people want to come to work are all becoming more commonplace than the office layouts filled with cubicles and closed doors. If you're wondering how to design and decorate one of these new and innovative offices, consider adding any of these 13 commercial office space design ideas to the mix.
1. Wall Murals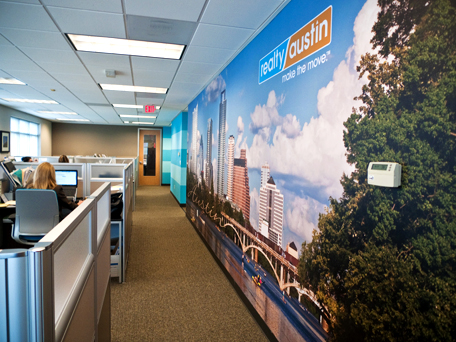 If you visit the offices of any major company from Verizon to Facebook, you'll notice that they all have one thing in common – expressive and dynamic wall murals that set the stage for an innovative design atmosphere. Wall murals can be extremely energizing, as well as interesting to look at, which can help create an office space where new ideas come to light.
2. Comfortable Lounges
More office spaces are beginning to incorporate areas where employees can work more comfortably than simply sitting at a desk all day. Comfortable lounges that include spaces like couches, oversized bean bag chairs, and even hammocks are being found in numerous commercial office spaces today. The idea is that if employees are comfortable and want to come to work each day, they'll be more likely to be productive at the work that they're doing.
3. Acoustic Wall Panels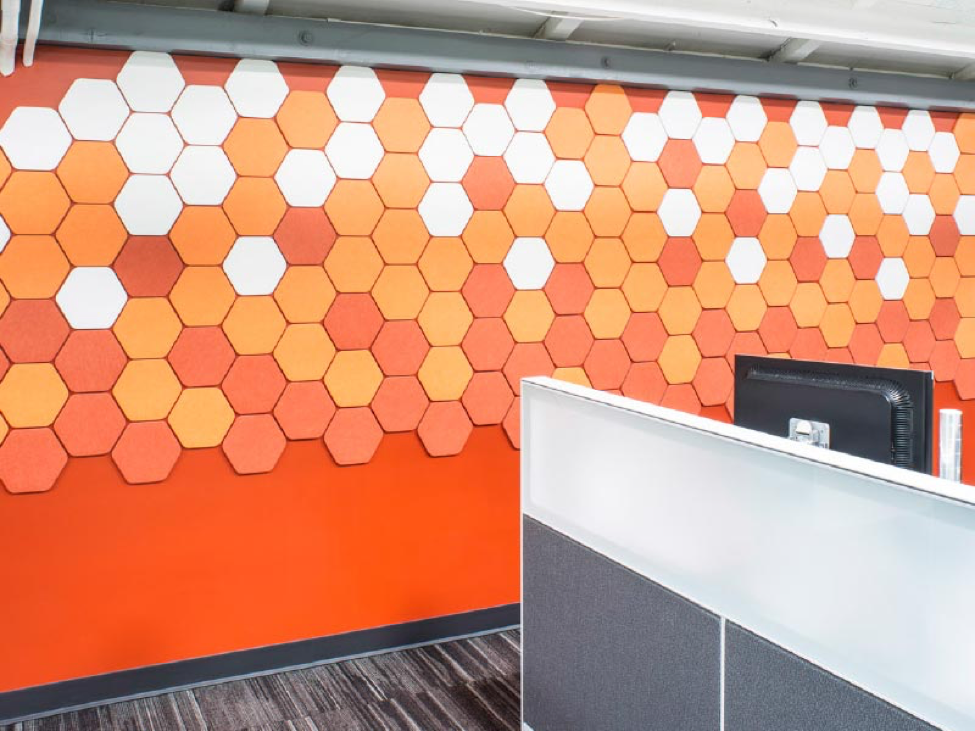 More and more companies are turning to open office layouts and floor plans with few barriers between spaces. At the same time, they're also incorporating more comfortable lounge type areas as well. So, when you need a quiet area to actually get some work done, it can be difficult to locate some place to go. Acoustic wall panels are a good business office design idea that can help. They absorb sound anywhere they're installed, instantly creating auditory privacy anywhere you need it. And today's
acoustic panels
are also available in a wide range of shapes and colors, allowing you to inject some style and personality into the space, while creating quiet zones at the same time.
4. Gallery Art
Make a statement to any visitor that enters your office space with dynamic gallery art. Take some images that capture something about your company's ideals or values and have those images put on large canvases you can group and hang together in the office lobby. Visitors entering for the first time can get a sneak peek into what makes your company work.
5. Modified Wood Accents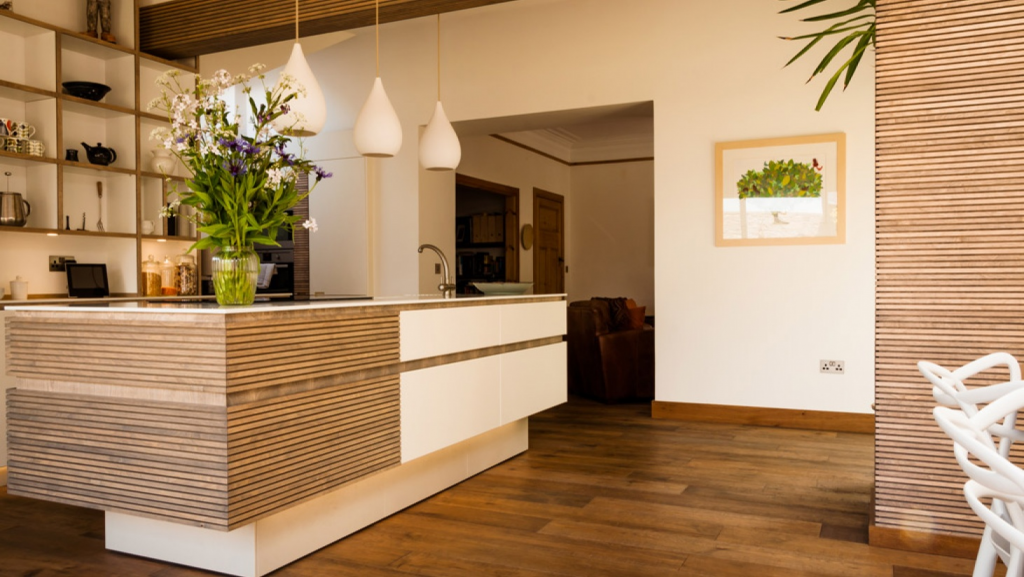 Another popular business office design idea in modern spaces is bringing the outdoors in. This sometimes includes using a lot of natural materials in and around the offices to give a more organic feel to the space.
Modified wood
can be a great, environmentally friendly way to introduce this design. Use modified wood to create accent walls, line the ends of desks, or build furnishings that can bring the rich color and detail of wood to the space.
6.
Glass Walls
Sometimes you still need to close off certain spaces, such as conference rooms, from the rest of the office space. In an open layout, any type of completely enclosed office or room is going to look very out of place, however. That's why more and more companies are switching to plate glass walls, rather than traditional walls and doors.
Glass walls give the illusion of a space still remaining open, while at the same time, confining a given space and offering at least some degree of separation and privacy.
7.
Engineered Hardwood Floors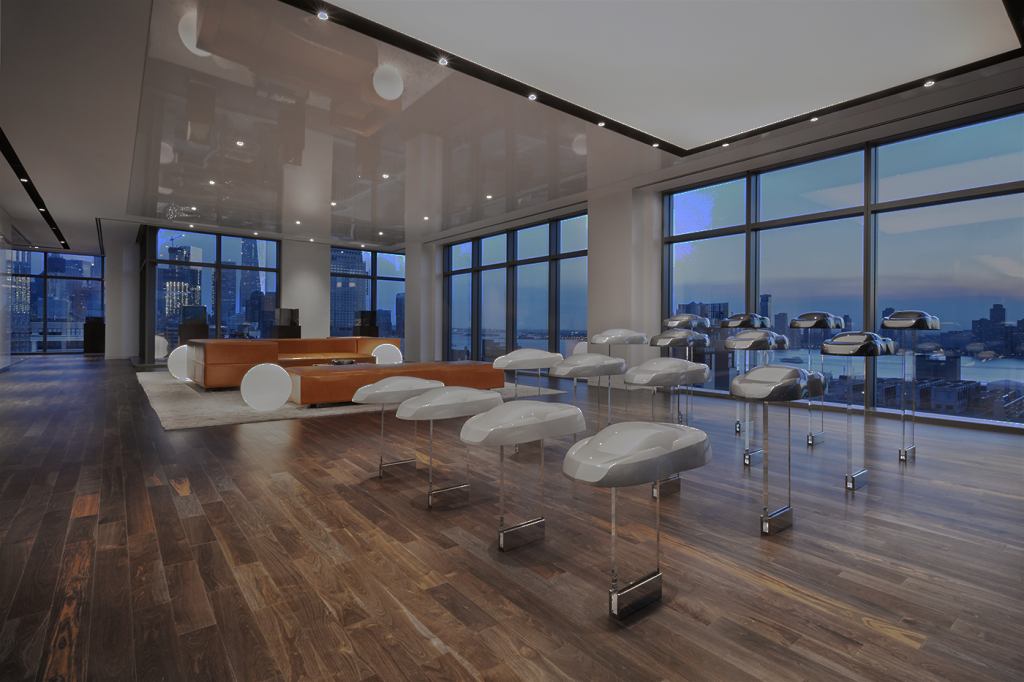 Hardwood floors are one of the most popular types of floor covering for both commercial and home office spaces. In a high traffic office, though, ordinary hardwood isn't going to last. That's why
engineered hardwood
, particularly those floors that have been infused with acrylic, are so beneficial. They use less hardwood, making them a better choice for the environment, while at the same time, lasting longer without needed care of maintenance.
8. Cable-less Design
There's nothing worse that entering an open, dynamic work area, and tripping over numerous cables and wires. That's why more companies are beginning to go cableless whenever possible, either running cables through floors and ceilings, or opting for more wireless designs to rid offices of this nuisance.
9. Porcelain Tile Floors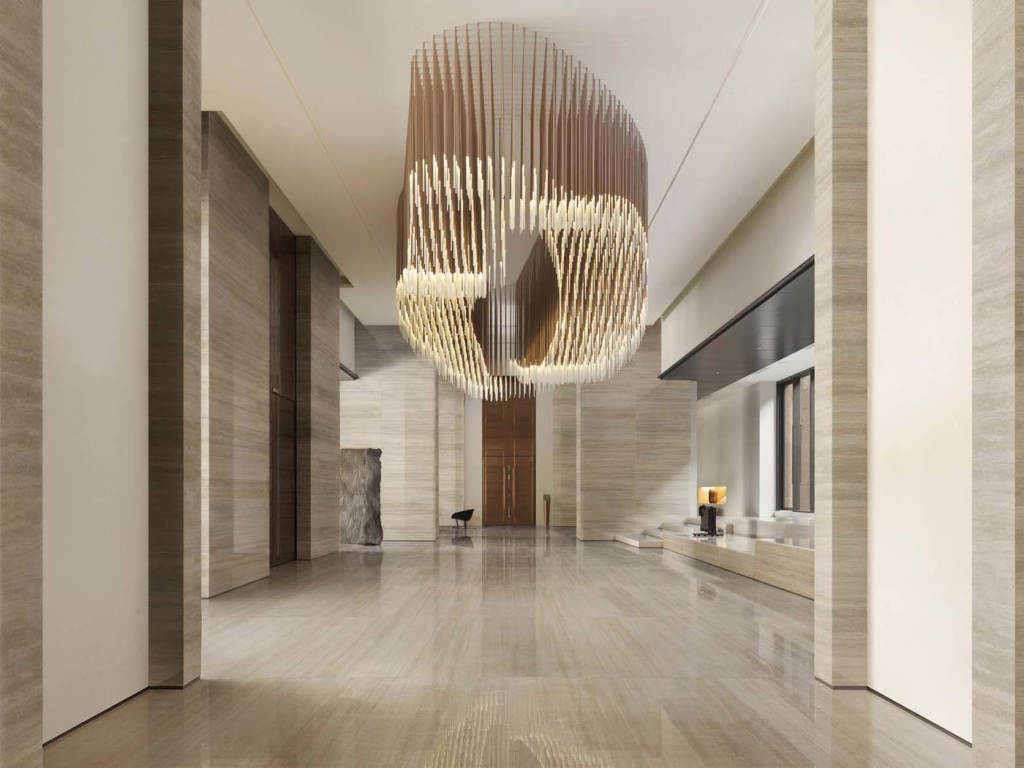 If you have a contemporary-style office, and you want to use a durable, attractive flooring that will complement your style and be easy to maintain, consider large format
porcelain floors
. Large format tiles have fewer grout lines, which gives them a cleaner, sleeker appearance. And porcelain tile can come in a wide range of styles and colors, all of which hold up well under commercial foot traffic, while remaining easy to clean and care for.
10. Mixed-Use Stations
Rather than simply assigning each employee a desk and expecting them to stay there, many companies are beginning to make great use of mixed-use stations. Employees can float around to where they feel most comfortable working, while the work stations themselves are designed to handle multiple needs.
11. Reclaimed Wood Wall Panels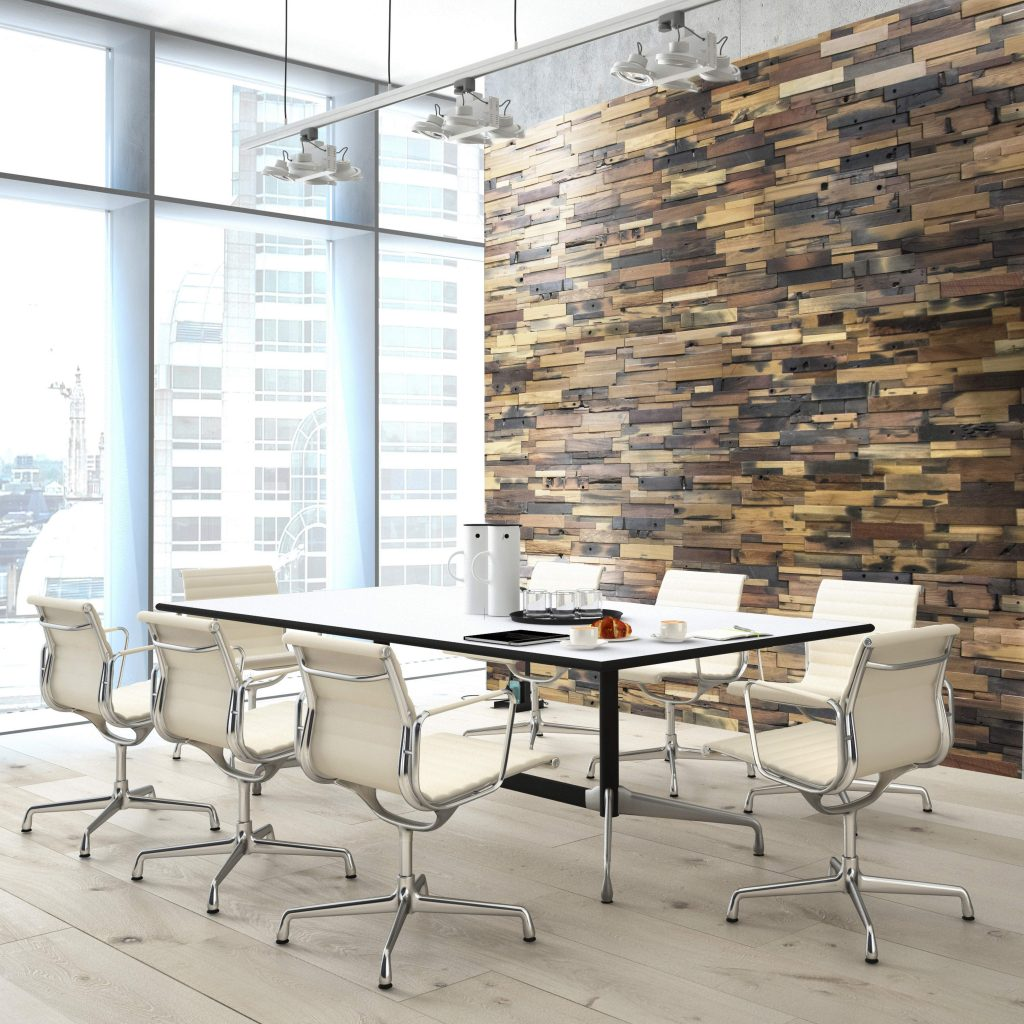 Another way you can introduce the concept and look of the great outdoors into your office space is to use
decorative wood wall panels
as accents. Wood wall panels are environmentally friendly, and have a lot of character and personality, as no two panels are every exactly the same twice.
12. Built in Cabinetry
Quality materials go a lot further today than mass produced items, especially in commercial spaces. Consider having some built in cabinetry made for your office using hardwood plywood – a durable material that contains no added urea-formaldehyde, perfect for enclosed environments where people spend so much of their time.
13. Handcrafted Lobby Furniture

The lobby is the first thing that visitors see when they enter your building. Make the right first impression with quality, handmade furniture, such as
Amish wood furnishings
. These beautiful, comfortable furniture pieces are sure to capture everyone's attention.
Design Your Ideal Office
People spend a great deal of time in their offices today. Make your commercial office someplace that people want to spend that time in, using any of these 13 designs to help get the job done.