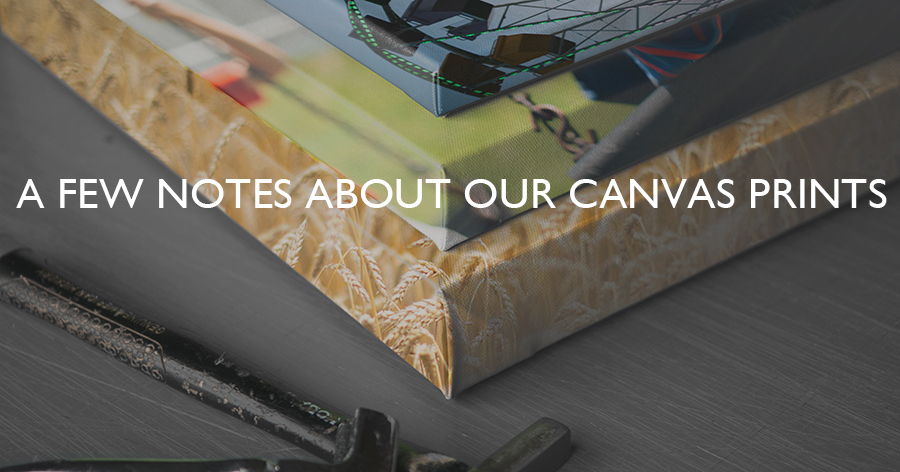 1.
If you aren't satisfied we will make it right without question.
That is part of our 30 day 100% Satisfaction Guarantee. Our goal is to provide you with a canvas print that you will cherish for generations, so we want to make sure you are in love with it. 2.
Craftsmanship that comes with a Lifetime Guarantee.
Not only do we follow a 30 day 100% Satisfaction Guarantee to make sure every print is perfect but we also offer a Lifetime Guarantee for materials and workmanship on every canvas print that we ship. We're committed to quality in everything we do, and we hold ourselves to the highest standard so that you can, too. 3.
Our photos on canvas are 100% Made in the USA.
All canvas prints from Canvas Press are printed and made with materials that are sourced from the USA – we don't purchase canvas material or wood from overseas that ultimately will hurt the quality of the printing.. 4.
We offer large custom sizes.
Our canvas prints can be printed in virtually any dimension from 8"x8" to 96"x54". With Canvas Press, you really can have size customization – even if what you need is 8"x90". 5.
Free Image Consultation.
If you are unsure about how your image will look as a canvas print you don't have to go through the stress of ordering it and anxiously waiting to see how it comes out. Simply use our Free Image Consultation service. You can upload your photo directly on our website and ask questions that concern you. Our team will look at the image to answer your questions and let you know if the image will look good as a canvas print and how large we can print it. 6.
We include color management at no charge.
Experienced photographers and artist are on staff looking at every image. We are experienced in working with all types of images and we visually check each order before printing to ensure that everything is right. This includes minor color management to make sure that each image looks its best at no additional charge. 7.
We can professionally edit your photos for you.
Whether your image needs a small adjustment or major retouching, Canvas Press has you covered. Many adjustments can be ordered during our simple ordering process, or you can contact us for a free custom quote to get the editing you need to make your image just right. 8.
We can frame your photos on canvas, too.
Canvas Press is proud to offer a full range of canvas and photo printing services, which includes framing your canvas print for you. We have float frames and traditional frames in a variety of colors to match your canvas print and décor style. 9.
We offer three different wrap options.
Many places are only able to offer image wraps on canvas prints, where the image extends to the sides of the canvas. Canvas Press offers this as well as mirror and solid color wraps so that you can personalize your order the way you want it. 10.
We offer three different canvas depths.
Since each canvas print that the Canvas Press creates is hand-crafted from printing to stretching, we can offer three different canvas depths: .75", 1.5", and 2". Paired with our other customization options this lets you choose the effect you want.
This article is written for Canvas Press. To find out more about Canvas Press' products visit www.canvaspress.com.